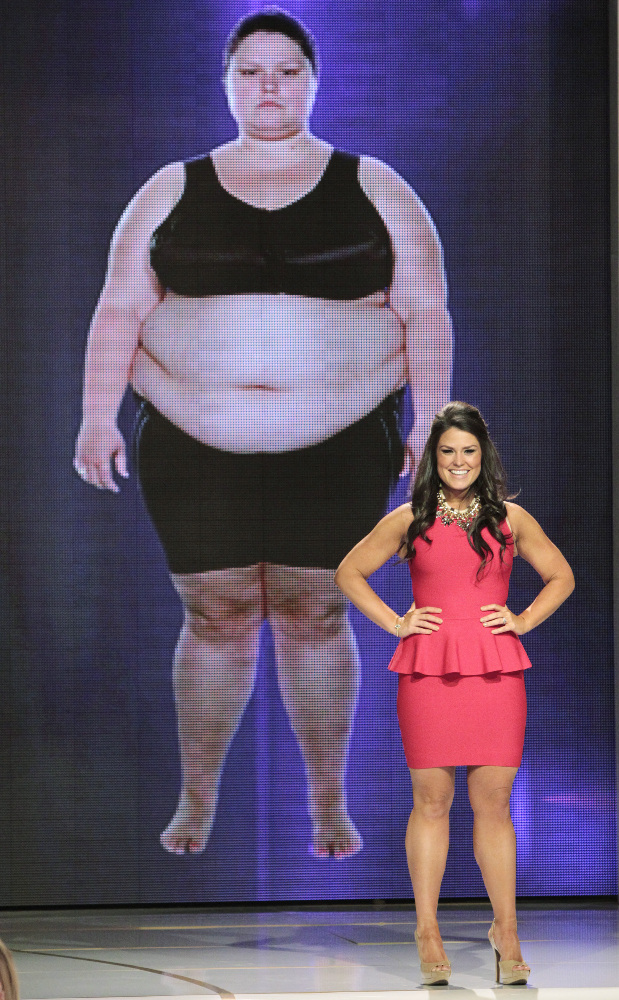 By Ashley Thompson
Hannah wants babies, but her health is in such bad shape she can't. That's why she has reached out to Chris and Heidi. She is at 310 pounds, approximately 150 pounds overweight. She has tried to convince everyone that she doesn't hate herself but that's just not true. Hannah put on the majority of her weight during the last three years of college and that's when she met her husband. Her first goal is to be down to 230 pounds by the end of Phase I and do it completely makeup free. She also has to learn how to do things to make herself happy rather than using other people as motivation. Unfortunately Hannah injures her foot and is out for 6 weeks in a cast. Heidi and Chris are forced to change things up and use her new scooter as workout equipment. At her first weigh-in she is down to 224, 6 pounds past her goal. Scooter and all.

Phase II means 40 more pounds to lose. But it's not as easy as she thought it would be. She reached out to Chris and Heidi but all they see are red flags. At her 6 month weigh-in (in the Bahamas!) she is only down to 205, 19 pounds of the 40 she was supposed to lose. She claims being conservative during workouts to keep from re-injuring her foot. He shows her the footage from his private investigator showing her going through the drive-thru and having pizza delivered. Even though she has disappointed him, Chris offers up her milestone. When she completes challenges she gets a reward... things like horseback riding, couples massage, etc. First she kayaks with Chris in the boat, then she has to bike 18 miles, then run 7 more miles.

Phase III has a goal of getting down to 186 pounds. To start it off she wants to go with Chris and Heidi to Arizona for motivation. Back in Texas she's on her own again. At her 9 month weigh-in she is down to 175, down 30 pounds, but this doesn't make her a good enough candidate for skin surgery. The doctor would like to see her down an extra 15 pounds.

At her final reveal Hannah weighs-in at 159, down 151 pounds total... and looks like a Barbizon girl. Now go make some babies!
Photo credit: ABC