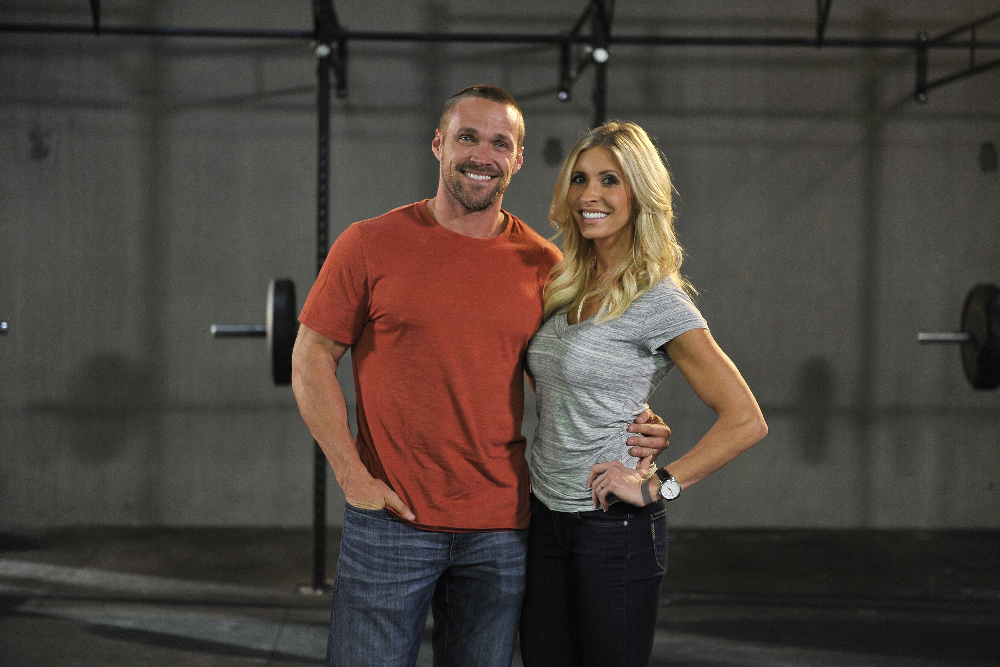 By Ashley Thompson
Rachel is no different than most of those looking to lose weight, she eats her feelings. Once a bubbly cheerleader, Rachel got her heart broken and ate herself to 30 pounds. She's tired of seeing herself in the mirror at 309 pounds and wants to go back to the way she was. As a UCLA cheerleader, if you can wear your uniform you can wear it to homecoming and cheer, that is her ultimate goal. The saddest part of her life is feeling embarrassed about the amount of food she eats, so when the pizza delivery guy knocks on her door she pretends there are others in her apartment... "Hey guys! Pizza's here!". Her first goal is to lose 75 pounds in Colorado with Chris and Heidi. Chris also wants her to let go of her past and move forward. Totally they would like to lose 50% body fat.

During her fight of light workout on Day 2 Chris can tell that Rachel's emotional baggage is holding her down. Turns out that her boyfriend that broke her heart so many years ago just died and now she'll never get the chance to have closure with him. The basis of all of her self-disapproval is that she lost her virginity before married, causing her to beat herself with food. So with someone who's ultimate goal is to look pretty and impress men, maybe Heidi should have been her coach? While in boot camp she meets a guy and Chris is concerned that she's reverting back to old habits. She is allowed to date, but if her concern is things like sex before marriage and self worth, why is she apparently hooking up with a guy she will leave in 3 months?

During her shopping trip with Rocco Dispirito he tells her how to make a much lower calorie, healthier version of her favorite food, Ranch. Unfortunately he does not share the recipe so I can't tell you if it's any good. It involves lemon, that's all I know.

At her first weigh in she is down to 224, down 85 pounds! At her 6 month mark Chris wants Rachel at 180 pounds, a number she hasn't seen in almost 15 years. During Phase II she put on that UCLA uniform and attended homecoming! The joy doesn't last long because her food addiction comes back and she struggles with the insecurities again. She gives a shot of the food and candy wrappers beside her bed and it's obvious she has a problem. She weighs in at 179, 1 pound past her goal. To celebrate Chris takes her to meet NeYo to learn the choreography to one of his songs. She does so well he invites her to his Valentine's Day show. Before her nine month weigh in she also gets her teeth fixed (I thought they were fine), participated in a mud run and set up a circuit training cancer charity. But after all of the fun she returns to bad eating habits making Chris and Heidi extremely disappointed. She weighs in at 172, missing her goal of 155. She is still a great candidate for skin removal surgery.

At her final weigh-in Rachel is down to 164 which means she lost a total of 145 pounds!
Photo credit: ABC