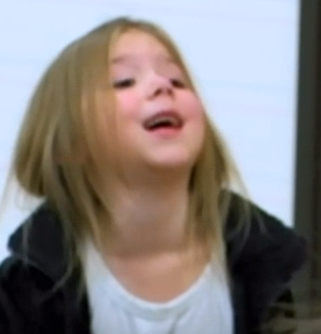 By Jessica Blackwell
On last night's episode of Teen Mom 2, the drama reached a boiling point for all of the moms. 
Tensions were still running high in the home of Javi and Kail, who wanted to make their marriage work but weren't quite sure how to. Javi told her that he couldn't imagine not waking up to her and their children, but Kail feels like nothing is being resolved in counseling because they don't use the tools the therapist is showing them. She feels like they're headed towards divorce, even going so far as to berate him for being both jealous and needy. 
Leah seems to be caught in a battle where she is overwhelmed with raising her kids all by herself, but yet she won't let Corey take them more. She wants to be a great mom, but she's failing miserably. The kids have no discipline and don't seem to listen to her one bit, even little Adi. She even had to spank Aleeah! She's trying to keep it all together, but its just not working. Case in point, while at a dinner, Corey told her that one of the reasons why he's concerned is because he found out that the girls know how to make their own toast when Ali told him that she makes her own breakfast while Leah is sleeping. No bueno! Leah says that the girls only act up after they visit with Corey, but the cameras caught them acting just as terrible at his house. 
Aubree, Chelsea's daughter, was also out of control. As soon as Chelsea walked in to pick her up from daycare, Aubree threw a tantrum because she was asked to apologize to a friend that she was mean to that day. It continued all the way to the car. Boy does Chelsea have a feisty one on her hands! Just like Leah, Chelsea also blamed Aubrey's bad behavior on her baby daddy.
Jenelle is at the point where she has had it with Barbara. She wants Jace back and she wants him now! When Barbara came to visit and finally see Jenelle's house and baby Kaiser for the first time in a while, and Jenelle caught her mom allowing Jace to call her mommy. This led Jenelle to not so gently remind Barbara that Jace is her grandson, not her son. 
Whew! There's about four storms that are about to erupt! Stay tuned! 
Teen Mom 2 airs Thursdays at 10/9c
(image courtesy of MTV)