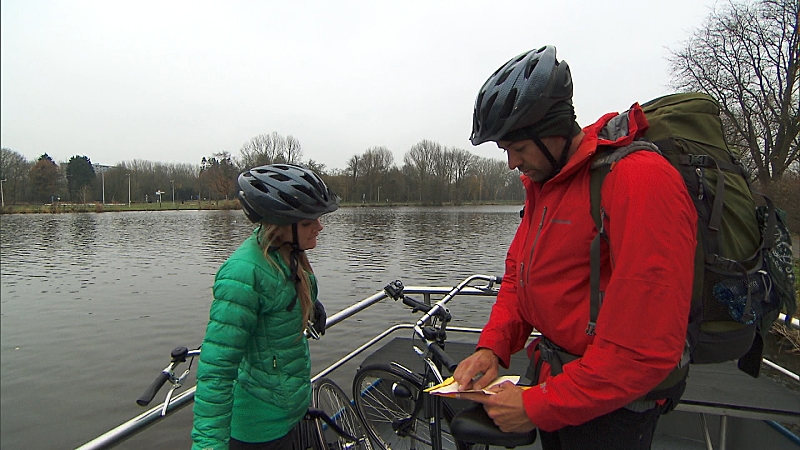 By Jules Palton:
On this new and exciting episode of the Amazing Race, contestants traveled back to Europe, Amsterdam to be exact. Laura and Tyler were the first to leave because of their win in the previous challenge. Upon arrival in Amsterdam, the couples had to catch a taxi to Jagershun where they would find their next clue. In this challenge, the couples had to decided amongst each other who would complete the challenge.
They had to dress like Dutchmen and pick out a pair of Dutch wooden, clump shoes and match the symbols on top of one shoe to another one of several hundred shoes to receive their next clue. The couples would then have to choose two bikes to ride along the Amstal river using their pedal power to find the 17th century Munttoren which would give them a detour option of two challenges. They could choose between driving an electric powered hot tub along the river following and putting together a set of clues to send them to the finish line, or they could play a game of Dutch Schulu, and receive a score of fifty with their points to advance and win the game.
The hairstylist couple, Matt and Ashley, found themselves in a tough situation struggling to get themselves out of last place, but they found the Schulu game challenge to be a little less complicated to complete, as to where Rochelle and Mike struggled to get passed it. The couples would all receive their final clues leading to the finish line at the Museumplein Ice Skating Park to check in upon completion. Matt and Ashley finished last, but it was just their luck to receive a second chance because fortunately, this was a non-elimination round.
Photo credit: CBS