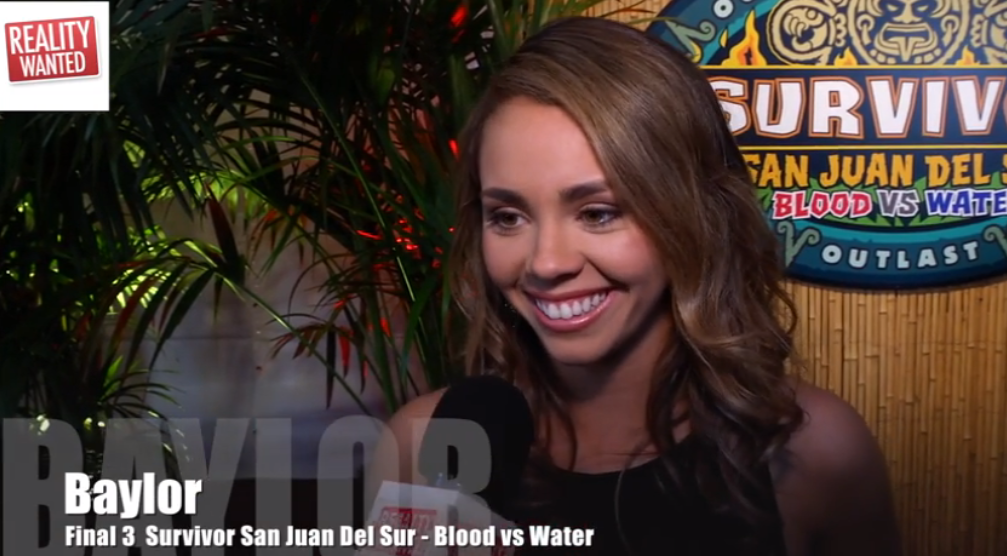 This is how you follow your dreams. You never ever give up. "NO" is just the first two letters of "Not Now" and just because you may not fit for one job you never know where that might lead and baylor is a classic example. She is actually a talented musician with her songs available on iTunes. She auditioned for The Voice, didm;t make it, but kept working, kept being visible on social media and then out of the blue the casting people remembered her from her previous audition then asked her and her mom to be part of Survivor. 
She shares here what she did on her tape to make them fall in love with her and gives great advice for those wanting to get on this or other reality shows.
This is backstage moments after the Survivor finale.