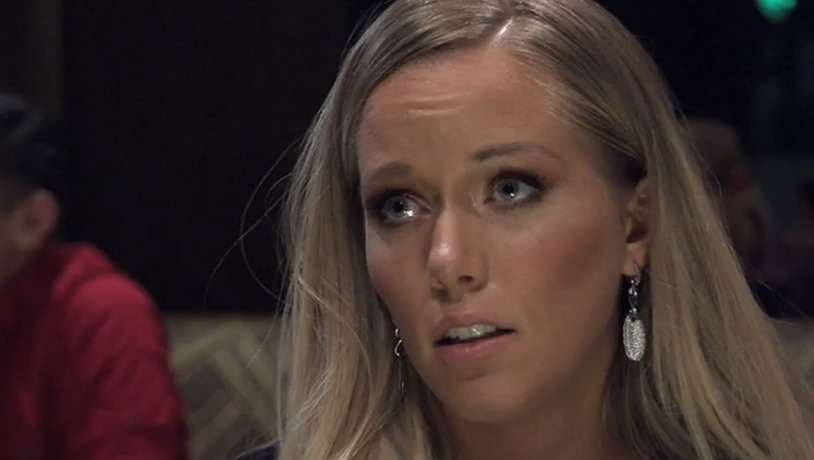 By Ashley Thompson
Kendra and her mother are back in a quarrel. All because Kendra went to Costa Rica to visit her father who she hasn't seen in 20 years. Is Patti worried that Eric won't be the jerk she has made him out to be? Why is she so against this reunion? Taking her jealousy to social media wasn't enough, now she's selling info. Maybe she needs money. So why is she kicking Kendra why she's down?
Upon arriving home and seeing Hank, Kendra's demeanor completely changes from happy to solemn. "Want to go to couples therapy soon?" asks Kendra. "Sure," Hank replies. He shows up to their session looking "professional"... may be you should ACT professional instead, Hank. But this therapy session may be more about Patti than Hank, anyways. Strangely enough it's bringing Kendra and Hank closer. Or Hank is just agreeing with absolutely everything Kendra says because he feels it's giving her power back. Probably not what Patti was going for. On the therapists' suggestion, they plan a date night.
Dressing up, flowers, waiting at the stairs... feels more like prom than a second first date. The therapist suggested planning something Kendra enjoys so he takes her to dinner to their favorite anniversary/date restaurant, Marinos. But he got them a driver so maybe some alcohol is on the menu as well. Sounds fairly Kendra-esque. Kendra wants to give Hank a second chance but he's still not giving her what she needs. It's obvious he cares but sometimes love isn't enough. Is a replacement ring? Maybe, maybe not. But she is willing to let him move back into the house. She has agreed to wear the ring IF he tells her the truth.
Photo credit: WeTV