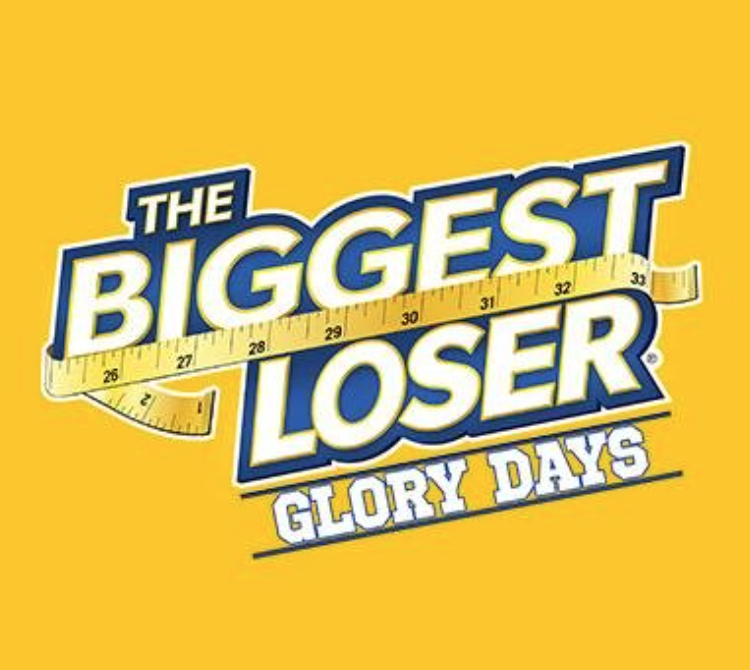 I'm calling this week's episode "Trainer Dunk Em Diving Board"
This week comeback canyon with be Matt and Gina and I go back to my theory of last in first out as matt lost 16 lbs last week and it will be almost impossible for him to beat Gina who only lost 3lbs.
Then Jesse takes 3 time olympian Lori to a softball field and watch as he fails to hit any of the balls she pitches. It seems she's still got it on the field but the true heart warming moment comes off the field when she realizes that in morning the 7 miscarriages she has had, she failed to be there for her husband who was also sharing the losses. She determines to be there more for him once she gets herself where she needs to be.
Challenge this week made my head hurt a little and I had to replay a few times to get the just of it. Three players get to hold up 15% of their combined weight for as long as they can stand. When all three players on a team let go, they drop their trainer in the water like a good old fashioned dunk em game you see at the state fair.
I can't imagine Bob and Jillian agreeing to that so I guess there are even more benefits to having new and eager to please trainers.
The winner keeps their trainer all week. First to let go loses their trainer all week. Second to let go only gets their trainer at last chance workout.
White have not yet lost a challenge but have to sit two players out. Jen thinks strategically and chooses Rondalee, who is lighter,  to play instead of Woody, who is stronger but heavier, giving them less weight to have to hold up.
Red sit Blake out who is wearing two casts, one on each foot.
Blue have to hold 127 lbs
White have to hold 126 lbs
Red - 145 lbs
It seems Red having to hold the heaviest weight just didn't work for them and Scott drops  the rope at 34 minutes into the game. Jordan then drops and it is all on Rob who just can't sustain the weight and he drops it and has another little angry hissy fit similar to day one. Dude needs some anger management. Dolveyy gets dunked
So it's the newbies - blue v white but it is time for White to lose their grip (hahaha get it) on winning all the challenges and poor little Rondalee is left standing on tippy toes trying to hold 126lbs with just her upper body strength. Jen goes for a swim leaving jess and the blue team to finally win something, keeping their trainer for the entire week.
We then see lots of training shots with Scott in the red team becoming their honorary trainer and doing a great job of it, even running a spin class of sorts.
Over at Comeback Canyon Bob is running Gina and Matt through an obstacle course training session and for those who haven't done one it is a KILLER! 
Gina then weighs in to be disappointed with a 3 lb weight loss and Bob, embracing the new ideology of the show admits that in the real world, anyone would be happy with that loss. I love that there is not so much fat shaming anymore and kudos to Loser for making the subtle changes that go a long way to removing fat discrimination and hatred in the real world.
Matt needs 5 or more pounds but only brings a 2 which is no surprise after his incredible 16 lb loss the week before. Matt goes home and Gina stays but it will be Gina going home next week as far as this revolving door goes at Comeback Canyon.
Then we have the weigh in. Blue team are the only team to have had their trainer all week.
Jen got to do White's last chance workout and well I hope Dolvett went to Cabo for a week and enjoyed his time off.
Red kick it off.
Rob -9
Jordan -7
Scott -7
and Blake who is obviously extremely injured still brings an impressive -5lbs and enters onederland…which means she slipped under the 200 plus pound weight and is now 199. 
I LOVE BLAKE. Despite being injured she always has a smile on her face and doesn't complain. 
 I love love love love her. And who needs Dolvett? Great numbers red team. 
So now it's time for Blue and we are expecting some good numbers from them because they've had Jesse all week.
But it's not to be
Lori-5lbs
Jackie - 2lbs
and Damien -5lbs…..making them at risk of falling under the red line and one blue member being instantly eliminated. 
So it's all on White.
JJ brings a solid -7lbs
Toma -4
Woody -4
Rondalee -2
and Sonya -6.
Now Toma can't work out why he's only getting -4lbs but I predicted this might happen. When he was training he was lifting some heavy weights and his body would be all muscle memory and muscle weighs 4 times more than fat so if he's building muscle (which is what you would do in the real world) his body is changing but this is a weight loss competition, based on the scales only. He needs to burn fat and be in beast mode on all the cardio machines and I think this might also be where Jesse is going wrong. Less weights more cardio.
Plus when you have a former trainer who has been doping their team up on green tea and caffeine pills you are always going to get more normal weight loss when you cut that out and again I applaud Biggest Loser for committing to smaller numbers in order to have a cleaner game.
This forces poor old Blue team to lose yet another member, leaving only 2 players, and Gina is sent home except we know she's going to meet Bob at Comeback Canyon.
The show ends catching up with Matt, who is now 114 lbs lighter and hiking trough Utah with his skinny girlfriend who had given him the ultimatum to shape up and ship out. He gets to beautify waterfall, gets down on one knee, proposes and she says, "Yes."  Aw a happy ending!
Next week they head to Vegas and I cannot wait to see this episode!