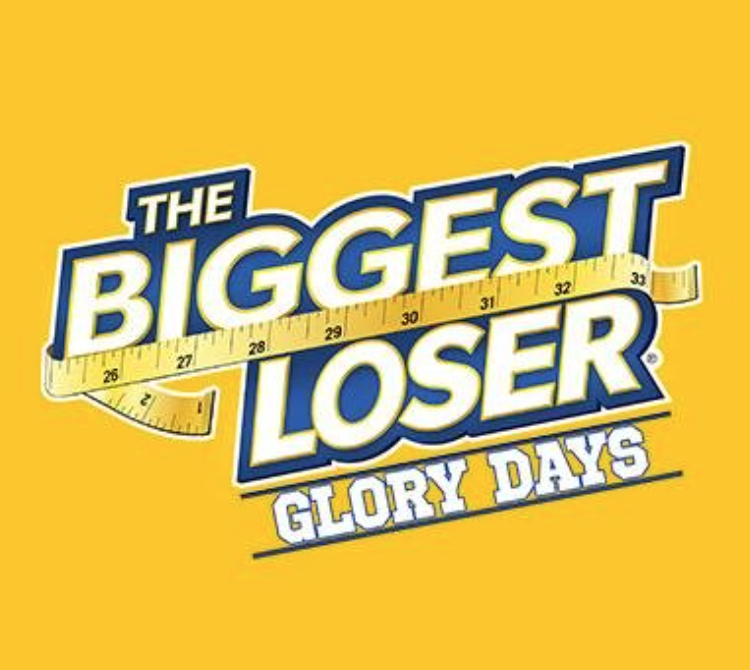 This week's show starts with Matt arriving at Comeback Canyon and meeting Bob, his new trainer and Mike - the man to beat of he wants to stay and have a chance at winning Biggest Loser. There's no denying it will be a close race to call between these two former wrestlers and either one will make a worthy adversary back at the Ranch, whenever it is they get that chance.
Then Ali greets the contestants where their journey began - the LA Coliseum except this team, they have to confront their past head, or should I say, mouth first, with their first Immunity based Temptation. Yes.. all you can eat to spend another week at The Ranch, safe and still in contention for that coveted $250,000 prize.
The contestants must face a tent filled with everyone's favorite tailgating foods - nachos, tacos, hot dogs, Churros, pizza, meatballs……it's a food addicts dream (and I speak from experience) but a cardiac surgeon's nightmare. And while the haters complain that it's cruel to put these contestants through this, you have to remember this is a TV weight loss game show…it's not a fat farm or even rehab - and the truth of the matter is, and ratings have proven, people don't want to people learning how to be healthy - just ask the producers of the failed weight loss show Excess Baggage. Unfortunately these are necessary evils to keep people watching and I have to say I love a good temptation because this is where you learn who is really there to play the game and win, who is willing to take a risk to take hem the big prize and those who came for a greta big love in that will all fall apart in a few weeks time when it reaches that inevitable tipping point of game on of go home.
So who steps up to the plate and plays to stay?
Scott, Red team member, tucks into an unknown number of meatballs at 54 calories each.
Woody (white) says that the food memory is like muscle memory and the desire to eat it all comes rushing back to him and is difficult to fight, but he manages to stay strong.
JJ, also on white team recalls assign out on Day 1 and says he will never ever go back to that very dark place.
Rondalee decides to spend her three minutes of temptation doing burps which quite frankly I thought was hilarious. 
Damien sniffed the food almost as if he was about to inhale it and the funniest moment was Rob, shoveling in hot dogs and Churros like he was competing in a hot dog eating contest. I have to say, if you are going to do the temptation, you might as well play to win so well done for giving it a great effort but how much damage can you do in 3 minutes? 
Toma, didn't want to eat but he did, managing to beat Rob's 500 calorie binge with a respectful effort of 852 calories and the winner of immunity. The biggest question at this point is, will he water load and keep his weight loss for the next week when he doesn't have immunity or keep the love in team effort for now? We have to wait to the weigh in to find out but it is very clear by the looks of his team members that his binge did not quite go down as well as his tailgate food did.
Rob, who started the season having a meltdown at Dr Huizenga's surgery, saying he knew he was a walking corpse and that he hated himself, has a breakthrough with Dolvett, and even admits to finally loving himself, despite "giving in" to the temptation.
Gina admits to Jesse that she is struggling, missing her kids, unable to really focus on the job at hand, until she also has a breakthrough and realizes her children have never seen her happy. A common theme we have found on our catch up calls with the eliminated moms has been going home a healthier happier mom has had a positive impact on their children and given them better relationships with their kids despite having been away from them. Sometimes as a parent you have to make certain sacrifices that don't feel right at the time but almost always end up being the right thing to have done.
Mike, at Comeback Canyon shares a beautiful poem he wrote about his Biggest Loser breakthrough, called "The Lesser Man", as if we didn't have enough reasons to love this guy anyway.  Bob starts getting into Mike and Matt's heads by going over to each of them and pointing out what a great week the other is going to have. This is the old Bob Harper we have come to know and love and him in his element. Bob works really well with people who want to work hard and are willing to go above and beyond.  And again I reiterate I believe Bob will indeed furnish the show with this year's winner.
The lads weigh in and Mike, despite being injured brings in an 11 pound weight loss this week. This man is amazing. However I now have to eat my words of saying I believed Mike would stay at Comeback Canyon for a while because Matt brings home an astounding 16 pound weight loss (and make sure you check back in for my catch up call with Mike later today because we discussed this very impressive number of Matt's and how/why it happened).
So Mike goes home and Matt stays with bob at Comeback Canyon. When we catch up with Mike later we find he has lost a total of 120 pounds so far and revisits his son's grave, having let go of his grief weight and having been, in his words, "born again".
And so we reach the weigh in where the two all important questions of the night are:
Did TOMA eat his way to white team elimination and 

Has he kept the advantage of immunity for himself by water loading and bringing an average number on the scales or has he been business as usual and brings a respectable number to his team's total?
Results are as follows:
White team
JJ: -7lbs
Sonya: -7lbs
Rondalee: -6lbs
Woody: -8lbs
and Toma, with immunity brings home -8lbs so it would seem he is a team player for now and begs the question why he bothered with the immunity anyway. I personally think if you are in the game you should play THE GAME.
Blue team
Need 25lbs amongst 4 team members.
Jackie: -5lbs
Lori: -4lbs
Gina: -3lbs
and Damein who needs 13 lbs to keep blue safe gets -7lbs.
Red team
Scott: -7lbs
Jordan: -6lbs
Blake: -5lbs
Rob (who took temptation and had a breakthrough this week) - 11lbs
White win the weigh in, red are safe and sadly poor Jesse's team lose another player and with the red line in play, Gina is immediately eliminated and off to Comeback Canyon who will have a decent chance at beating Mike who will struggle to back up his 16lb loss this week.