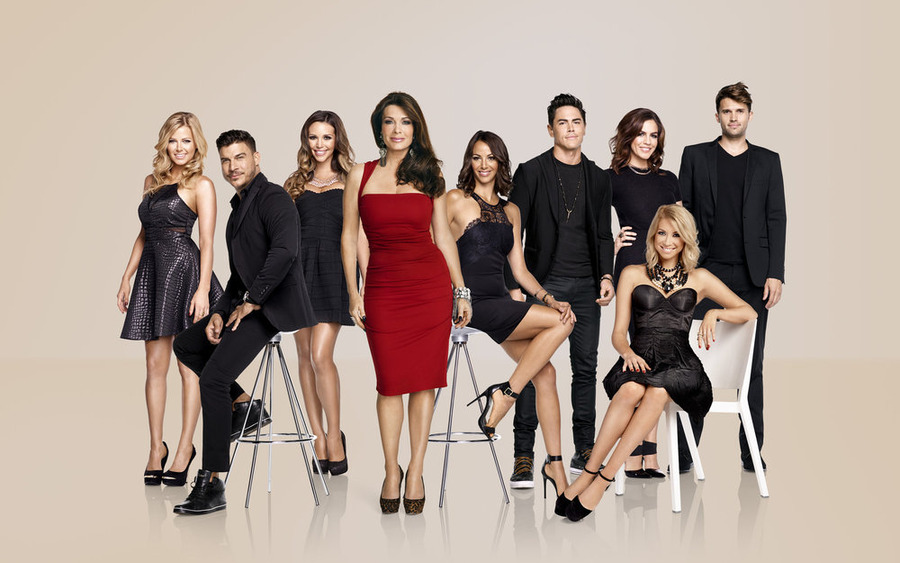 The drama-filled Bravo series, Vanderpump Rules, returns for season 3 on November 3rd.  The upcoming season is expected to return with "even more rumors, romance and rendezvous" and an "explosive wave of shocking betrayals, bold confrontations and petty grudges," according to Bravo.
With her usual suspects staff at her side, Real Housewife and restaurateur Lisa Vanderpump will open her new swanky lounge, PUMP, in West Hollywood. While she's putting her focus and energy into the opening of PUMP, of course the staff at SUR is in a socially entangled mess.
Tom Sandoval no longer lives with ex, Kristen, and is happy with new girlfriend and fellow bartender, Ariana. For Tom, life couldn't be better until his ex comes after him with allegations that could destroy his new relationship. Kristen is now dating James, a much younger busboy, but her continued interest in Tom threatens to ruin it all. Eager to upgrade their status to "engaged," Katie is still in a seemingly loving and stable relationship with Tom Schwartz, but he isn't quite ready to settle down and finds himself at the center of numerous incriminating rumors. Scheana is working harder than ever to save money and plan her upcoming Miami bachelorette party and dream wedding to fiancé Mike Shay
Kristen and Tom split and he's happily dating fellow bartender, Ariana. Even though Kristen has started dating James, she threatens Toms and Ariana's relationship with spiteful allegations. Sheana is the bride-to-be as she plans a bachelorette party and awaits her dream wedding. With weddings on the brain, Katie is seeking a proposal that Tom Schwartz just may not be quite ready to give.
Vanderpump Rules premieres November 3rd at 9pm ET on Bravo. Check out the sneak peak of what's to come in Vanderpump Rules Season 3
Photo credit: Bravo