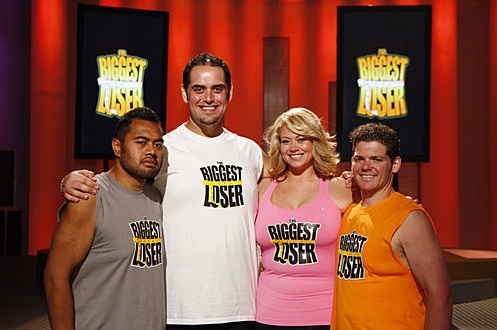 Biggest Loser Glory Days is currently gracing our screens and NBC are now casting for Season 17. Thinking about applying? Well here are some tips for making sure you give yourself the best possible chance at success.
The first thing to remember is never ever leave your online application until the last minute because you can guarantee there are thousands of others who do and you will be competing for server space with them and it is always a last minute rush that can cause an overload and sometimes even cause a website to crash, making you miss that all important deadline. Don't leave it to chance! Do it now!
In recent years we have seen a few people on reality TV tell a story that not only quickly goes viral, but leaves everyone in tears lending themselves to become a fan favorite for whatever it is they have overcome. But in some cases, a few days later that person has been exposed as having made that story up or even worse to have some horrible skeleton that comes flying out of the closet that they failed to tell producers right from the outset.
When you apply, at various different stages, you will be asked to fill out a million different forms, one of which will ask you for a detailed history of any crimes you may have committed, been convicted of and even done time for. The truth is, if you've done something heinous, chances are you will not be chosen, unless of course that particular show is all about that. But if you got caught smoking a joint in college but you can sing like Jagger, move like Michael Jackson and look like Channing Tatum, chances are it won't negatively affect you getting on the show of your dreams. But if you lie, you will be found out and not only will you probably be taken out of the show, no matter how far along you are, but in some cases, they may even sue you. So the very first rule of thumb is just be honest.
Speaking of which, honesty is a great all round policy. In the form of being yourself. Don;t try to be what you think the producers might be looking for. Just be yourself. Of course, be an articulate, entertaining, amiable version of yourself but don't act for reality TV. 
Know your story. Now when I say this I don't mean make up a story about yourself. Quite the opposite. Know who you are. Know what makes you you. Know what makes you interesting, different, compelling, relatable - then tell that story. Everyone has a story so you don't need to be anyone else but yourself. Just be real - that is the most compelling element reality stars posses - being "real".
Don't ramble. If you are making a video or lucky enough to get to the stage of having a Skype, phone call or even live interview then make sure you speak in short sentences. You will notice on shows on air , the contestants/stars speak in small descriptive sentences. They don't recite monologues. Make it easy for the producers and editors to pick you. Get to the point. Be funny when it is funny but be real when it calls for it. You don't have to be so up you look psycho.
Don't mumble. If you can't speak up you simply will not be hired.
When sending photos make sure you send them just of yourself. I know of someone who applied to a show and he sent a photo of himself and his brother and they told the guy they didn't want him but they did want his brother. He was not impressed. His brother however, even though he was not initially interested in the job ended up jumping at the chance. Don't risk it. 
And just like dating websites, don't wear hats and sunglasses. The producers want to see your face, your eyes, your smile. Again, make it easy for them. And make sure the photos are well framed, in focus and of course RECENT!
Make sure you read the guidelines and make sure you fit them. For example, to apply to Biggest Loser you need to have at least 100 lbs to lose. So if you only have 50lbs, don't apply because not only are you wasting your time, but you are wasting the time of the casting execs, and trust me, they WILL remember you and when you apply to the next show they work on, your application may end up in the trash before you've even had a chance.
That said, the most important thing to remember is don't be intimidated. They want to meet people, they may even want YOU. So the sooner you just relax and be yourself, the more chance you have of being chosen. And sometimes you just might not be right for that year but they may well remember you for the next season so never ever lose hope. 
And enjoy the process because if you get in, you will be doing a whole lot more of it so you might as well get used to it now.
To apply to the next season: http://www.thebiggestlosercasting.com