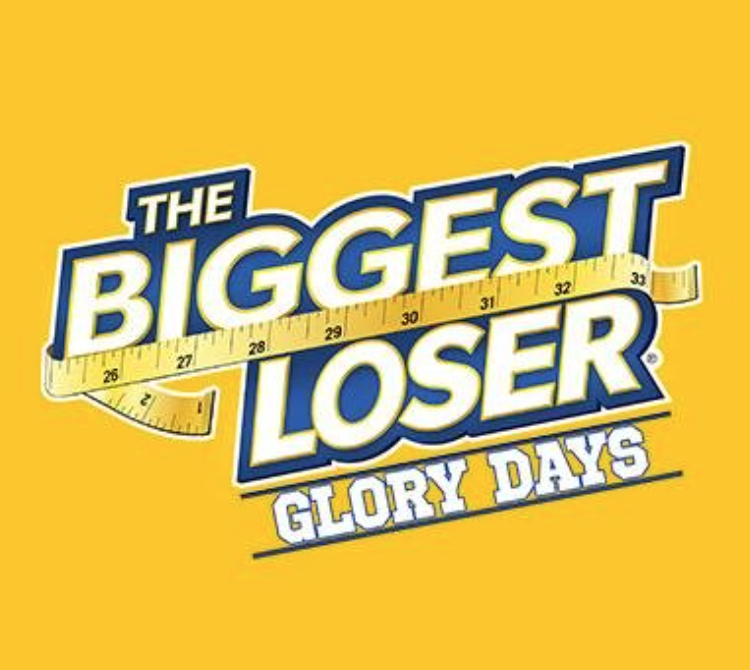 Season 16 of The Biggest Loser promises to be "Like nothing you have ever seen before" and with 20 former professional athletes as contestants, two new trainers and Bob's secret bootcamp (Comeback Canyon) it certainly lived up to its promise.
Show opens with returning host Alison Sweeney standing in LA Memorial Colosseum. The 20 former champion athletes arrive via bus and we learn a little about the key players. Woody, a former Arena League football player, lost his wife of 30 years and has been buried in grief ever since. Lori, a 3 time Olympic gold medallist softballer has stopped telling people what she used to do for fear no one will believe her. Zina, once ranked 4th in the world in women's tennis, and having won Gold in Seoul, no longer even recognizes herself in the mirror, saying she gives so much to others, there is nothing left for her. Gina, is a former cheerleader and now a full time mom but the biggest cry of the night was courtesy of Mike, the oldest guy in the group whose son was in the Special Forces when he passed away and there is no denying he has not yet been able to recover from that loss. 
Then we meet the trainers. Dolvett is back and ready to rumble and then the surprise of the night for the contestants is that neither long time trainers Bob or Jillian make an appearance and instead two new trainers come out and introduce themselves. They are Jessie Pavelka and Jennifer Widerstrom and as soon as they open their mouths they make a consistent effort to show us that these two trainers are NOTHING like their predecessors.
Biggest Loser has been given a lot of grief over their "fat shaming" and another point of difference made over and over again is that this is no longer par for the course and the show is filled with lots of empowering messages, including the most poignant point made, that "No-one is immune from obesity." Having athletes who immediately get stuck right into the training really breaks that common belief that all fat people are lazy.
There was not a single crying, moaning, complaining contestant amongst the group. We saw one contestant throw up in a bucket whilst still walking on the treadmill and barely missing a beat and another (J.J) running until he literally passed out. Medic! The benefit of having people who know how to train and who have done it to a level most of us only dream of, is it speeds up the process. There's no first month of breaking them in, or breaking them down to build them back up. It's great!
Their first challenge is a sand dune climb which is pure torture on a good day without being 300 plus pounds. The first up the hill get to pick their trainers, the last two go home. And they're off.
First team filled is Jenn's, then Dolvett's and one place remains in Jessie's blue team when former tennis great Zina collapses 3 feet from the finish line and Chandra who was half way down the hill brings it home. 
Speaking of home, Chandra's win means roomies Zina and Vanessa (former WNBA player) are now packing their bags and leaving the ranch forever…or are they?
They wind up in the middle of nowhere, getting out of the car to find none other than the only original cast member standing, Bob Harper, who has his very own secret Boot camp called "Comeback Canyon" which is Biggest Loser's version of Survivor's Redemption Island. Here, the last two eliminated players will train in secret and the one who loses the most weight each week will remain in the competition and have a chance at returning to the ranch, the game and still have a chance at winning the $250,000 prize.
Back at the ranch we get to know the new trainers a little more and the recurring message is that their methods are unlike what you've seen before, more about what's causing the obesity versus having to teach people how to get fit. There's a great moment when Jenn goes to meet JJ, who missed her training session because he passed out in Jessie's. They have this beautiful deep and meaningful heart felt conversation then as they walk off, Jenn say's to JJ, "Maybe we should hold hands and skip off into the sunset."
JJ replies, "Maybe wait until I've lost some weight, look better and have more confidence."
Jess immediately returns fire with, "Don't you know women love what's on the inside, not what's on the outside." Awww, we love her!!!!! She's awesome. No more fat shaming, no humiliation, no yelling for no reason or being a badass cause you think that fat people need to be yelled at to hear you. This girl is awesome and she definitely changes the game for the better.
The trainers then turn up for last chance training and apart from Andrea crying and saying she wants to go home, there's not a lot of the usual drama you see with previous contestants who had little to no experience in sports and who all seemed to resist the change. However, Mike, the oldest guy in the game is in a full leg brace with a torn meniscus. Can he train for the all important first weigh in? Will he let his team down with a terrible number on the scale? Will he be the first of the team members to go home because of it? 
They leave us hanging until the weigh in, which first takes us over to Bob's secret boot camp where Vanessa and Zina duke it out, tennis vs basketball with basketball emerging as the winner. Zina loses 8 pounds, which for anyone in the real world would be a great weight loss for a first week but Vanessa brings home an impressive loss of 14 pounds and gets to stay and train one more week and compete with whoever is yet to be eliminated from the Ranch.
Blue, White and Red teams then head to the weigh in. Jenn's white team are up first with some great numbers.
Sonya - 23 pounds
Matt - 23 pounds
Rondalee - 14 pounds
Toma - 20 pounds
Woody - 10 pounds
JJ - 14 pounds.
100 pounds total and if you are wondering why I'm not raving about the 23 pound weight loss of Sonya and Matt, it's here where I have to say, "You ain't seen nothin' yet!"
Dolvett's red team are up and it's a slow start but soon warms up......
Emmy - 6 pounds
Blake - 16 pounds
Jordan - 22 pounds
Scott- 23 pounds
Rob - 33 pounds………..
and it now comes down to Mike….old Mike…..Mike who is injured and wasn't even sure he could train at all with his injury…Mike who needs to lose at least 5 lbs to ensure his team is safe…..no pressure Mike!
And that's when he brings home an almost unbelievable 38 lbs in one week. Yes,it's one week on TV which could be two or even three weeks in real life but still, most people dream of losing 38 lbs in a year!!!!! Who cares how long it took, it's ah-maaaazzzzzing!!!!!!!
Red team is safe!
And so it comes down to a battle between the two new trainers Jessie and Jenn. And unfortunately for Jessie his numbers are not great, the highest being Andrea with a surprising 14 pounds, the lowest, Jackie with 8 lbs and nothing even close to keeping them safe so it's off to elimination for the Blue team.
There was not a lot of deliberating to do and a majority vote sealed it for Andrea who made the mistake of so many before her - of complaining and saying she wanted to go home then changing her mind, but not before her team mates had already decided that perhaps she just doesn't have what it takes to keep up and therefore keep them away from elimination. 
So Andrea leaves despite having one of the highest losses on her team. She just misses out on being safe because she shared the equal highest weight loss with Gina, who also lost 14 pounds, immunity awarded to Gina because her Body Fat percentage loss was higher. But as we all know by now, there's nothing to cry over because Andrea isn't actually going home, but is now off to Bob's hideaway camp where she will now compete with Vanessa for the chance to come back.
We caught up with Zina on a phone call today, and she sounded extremely happy with how far she has come, despite being the first to leave. She's changed her eating habits, she now makes sure she looks after herself BEFORE giving her "all" to others and she is at least 40 pounds lighter. She's playing tennis and training every day and she confirmed what I predicted would happen, in my post show video recap, which is that both the new trainers were as good as their word when they said they would not stop helping the contestants for as long as they were committed and they have continued to text, call, email and train her daily from afar, never giving up on her, making sure she is supported all the way to the end - something I am told the original trainers stopped doing years ago. 
It's an all new show, expect lots of twists and turns, the new trainers are exactly what this show needed to bring new life to it and if you need a weekly dose of HEALTHY inspiration then this is the go to show to get just that.
Biggest Loser airs Thursday nights on NBC 8/7c.
Ajay Rochester is the former host of The Biggest Loser Australia, is author of five books and is about to launch her 2015 Curvy girl calendar http://www.MyCurvyCalendar.com
Check out my Biggest Loser Glory Days behind the scenes secrets video here and keep an eye out for my Insider Video show recap each week.