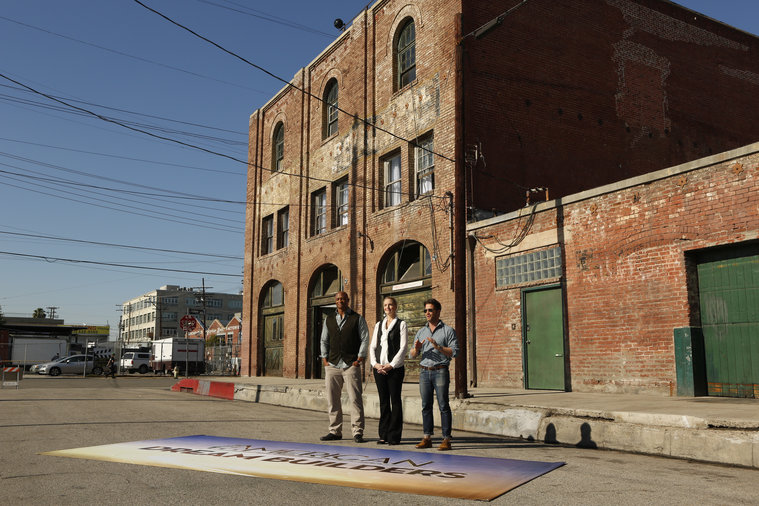 By Ashley Thompson
We are down to the final five contestants. In teams of two, their challenge this week is to design industrial loft apartments in Downtown Los Angeles. Team Blue has only Nina and Jay. Team Red has Elaine, Lukas and Darren and each contestant gets an opportunity to show their talents with a signature piece.

Team Red choses Lukas as the site manager and he designates the following areas to his team members: Darren - bedroom, Elaine - den, Lukas - kitchen dining room, living room. Their objective is to go minimalist with a dramatic entryway.

Team Blue choses Nina as their site manager but with only two members, they need to work together to procure their all american bachelor theme and multiple living spaces. They designate the spaces as follows: Nina and Jay - bathroom, Nina - bedroom and dining room, Jay - kitchen, reading nook and living room.

The judges expectations couldn't be higher this close to the end of the competition. At this point it's actually surprising Darren is still in it with his lack of time management but the contestants are actually working together. It will be interesting to see how the special projects affect the judges decisions. And what will the neighborhood counsel think? Well, the twist this week is that the three judges will do double duty as the neighborhood counsel, as well. All the more pressure for the contestants.

Although the spaces proved impressive, each signature piece present as underwhelming. Instead of having a winning team, this week, the judges decide to rate each contestant individually so each person is up for elimination. Lukas and Elaine collectively berate Darren when he is given compliments by the judges and then claim responsibility for the "likes" he received for his designs. And it does affect the judges decision. Darren is eliminated and the final four contestants are: Elaine, Lukas, Nina and Jay.
Photo courtesy of Vivian Zink/NBC