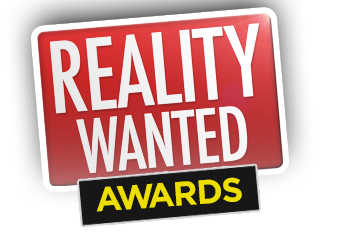 The Second Annual Reality Wanted Awards are just two days away! Bigger and better than last year, it's the best way to recognize the talent and hard work that goes into producing all of the shows that we love so much. This year the Reality Wanted Awards will be held at the Supperclub in Hollywood on Thursday night, April 17th.

The public votes are in, and we will be announcing the winners live on Twitter @RealityAwardsTV and @RealityWanted as the winners are presented their awards. Some of the standout nominees this year are Vanderpump Rules, American Ninja Warriors and Pitbulls and Parolees.

The Reality Wanted Awards will be hosted by Matt Iseman of American Ninja Warrior, and streaming live from the red carpet with correspondent Nick Uhas from Big Brother.

The beautiful Sheana Marie from Vanderpump Rules joined Nick Uhas in the latest Reality Wanted Awards commercial, with 5 noms for Vanderpump Rules this year.


Stay tuned for the winner announced Thursday night and the awards will be taped and available to view on the Reality Awards TV YouTube channel afterwards.