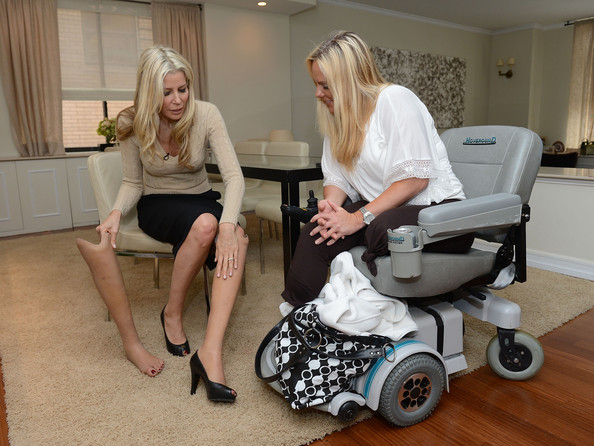 By Ajay Rochester - former host of Biggest Loser Australia
Well the gloves are off and Aviva Drescher and Carole Radizwill are determined to duke it out in what would have to be one of the more insane fights in Housewife history: whether or not either had a "ghostwriter" and whether or not one or the other has earned the "right" to write a book. Yes, forget the starving children in Africa, missing flight MH 370 or the plight of circus animals in captivity, these women seem destined to be locked in battle to the bitter end of what looks to be an extremely volatile sixth season of Housewives of New York.
Now, I have to admit, I know Aviva, very well, we have worked at various charities side by side and I have only ever found her to be friendly, passionate, welcoming, supportive and loving - a sister from another mister as it were. Carole, I do not know, have never met her and probably won't ever after she sees this interview I did just last week when I jetted of to New York to get to the bottom of this nonsense and delve into what, on Twitter, has been referred to as #BookGate.
I did give all the Housewives an equal opportunity to spend time with me but all refused barring Aviva, who opened up on being referred to as being "nothing" and having done "nothing out side the home" other than be a mother, discussed her new memoir Leggy Blonde and life as an amputee and delved into what she said to the women she visited in hospital shortly after the Boston Bombing.
There's more to this woman than you might see on TV. This is her take on #BookGate.