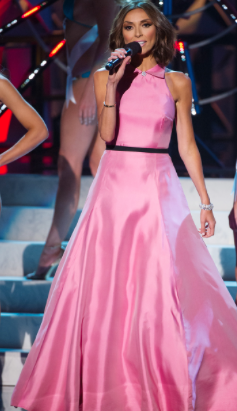 by Jessica Blackwell
Fresh off the high of their first mother's day together, G&B realized their were some glaring differences within their parenting ideals. In addition to Giuliana's obsessive compulsive hoarding, she's also very high strung and terrified of everything. Bill is a more go with the flow, adventurous kind of guy and wants to pass that on to his son. 
The trouble all started when Giuliana was hosting the Miss USA pageant and Bill headed up to his sister's lake house for some rugged fun and Bill had every intention of including the baby in that fun. He wanted to take Duke tubing, and Giuliana was scared out of her mind! He actually loved the water and the boat so maybe he's more like Bill already! 
After going out with her girlfriends and talking about her fears, Giuliana felt compelled to try and overcome at least one of her them so she took Bill to the Willis Tower, the tallest building in the Western Hemisphere. After riding the elevator to floor 103, she stepped foot out onto their Skydeck, a unique architectural design that leaves nothing between you and the open air except a piece of transparent glass. After Bill basically pulled her onto the ledge, she realized she liked it and took a second turn at it momentarily! Such a great accomplishment for her...now if Bill can only get her to stop buying strollers! 
Since Giuliana was hosting the Miss USA pageant, she was looking for the perfect couture to complete her look and thought it would be fabulous to wear one of her own designs. She once again pushed an impossible deadline on her design team, but what they created was a stunning pink gown, reminiscent of Audrey Hepburn. Giuliana loved her G by Giuliana gown, but was nervous that it wouldn't hold up against the other glamorous gowns she had to wear. Luckily for her, everyone loved the dress and Twitter was exploding with talk about it. Between the well received dress and her experience at the Skydeck, I guess she was on Cloud 9! 
Next week the Rancic challenge begins, and this year even the babies are getting in on the action. Stay tuned! 
Giuliana & Bill airs Tuesdays at 8/9c on Style. 
(Image courtesy of the Style Network)