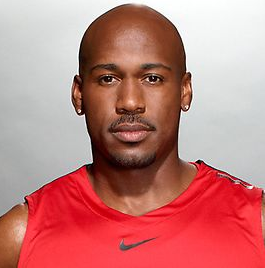 by Gina Scarpa
This weekend, The Biggest Loser returns along with host Alison Sweeney and trainers Bob Harper, Dolvett Quince, and Jillian Michaels. Now in its 14th season, the show is not only continuing to help adults get healthy, but is tackling the serious issue of childhood obesity as well. For the first time ever, three kids will participate on the show, work to change their lives, and become role models to their peers. In anticipation of the upcoming two night premiere, we caught up with Dolvett Quince to find out more about the new format, the return of Jillian, and get a drama factor prediction for season 14 of The Biggest Loser!
Q. Gina, RealityWanted: Over the years, I didn't think it was possible for someone to stand next to Jillian and Bob, and be as loved as they are, and yet, here you are. What has the response and then that validation been like for you since you first appeared on the show in 2011?
A. Dolvett: Well, I'm so grateful, first off, that contestants have received me the way they have Bob and Jillian. I'm just me and I've given my personality and energy to the show. Just to see people react the way that they have has been amazing.
Q. Gina, RealityWanted: It's going to be very interesting to see the kids on the show this season. Where did that concept originate from? Was the show getting a large response from kids?
A. Dolvett: Yeah, we've been getting a lot of feedback from not only children, but parents as well, wanting to do more. The childhood obesity has tripled in size in both teens and kids. It needs to be addressed. We're always looking for ways to grow and make major changes in our country. We're also challenging America on BiggestLoser.com to do the things that they're seeing on the show.
Q. Gina, RealityWanted: What are some differences between the way The Biggest Loser will work with the kids versus the adults?
A. Dolvett: There are some huge differences. The adults are going to get on the scale and challenged in the gym but it's not about the gym for the kids. It's about getting outside, introducing sports to their lives. With Dr. Joanna, we're teaching them about portion control as well.
Q. Gina, RealityWanted: Jillian has returned this season, which many fans are excited about. Of the three trainers, who do you feel is the most intense?
A. Dolvett: I would have to say honestly, the most intense one would probably be Dolvett. That guy is a problem!
Q. Gina, RealityWanted: How soon after meet your contestants do you like to get their story and find out how they got to where they are in life? Is that an immediate need for you?
A. Dolvett: Yeah, it has to be an immediate thing! I don't have a lot of time with the contestants. People get voted out every week so I have to spend every week like it's my last. I make every moment, every second, count.
Q. Gina, RealityWanted: There was a whole lotta drama last season which was frustrating at times to both the fans and you, as their trainer. Did you do anything this season to try to combat that early on and keep people just focused on getting healthy?
A. Dolvett: I always say, take this thing seriously and don't take it for granted. There are people who want to get healthy and work with world class trainers. I'm happy to announce that it's going to be a great season. The show has definitely found a cast that wants to be here. You want to come back to a show to see people you care about. You're going to see your mom, your best friend, you sister on the show. They're here.

Q. Gina, RealityWanted: How do you feel when you watch yourself on tv - do you enjoy it or do you feel a little strange?
A. Dolvett: I don't know. I have mixed emotions. I know my first season, I watched every single episode. It was so much about, "How did I do?" and I didn't get to see the challenges. Now, I'm so hands on and having done it for a few seasons, my schedule has gotten busier, so it's really just about having the time to watch.
The Biggest Loser premieres Sunday, January 6th, at 9/8c on NBC.
(Image courtesy of NBC)
Follow Gina @ginascarpa