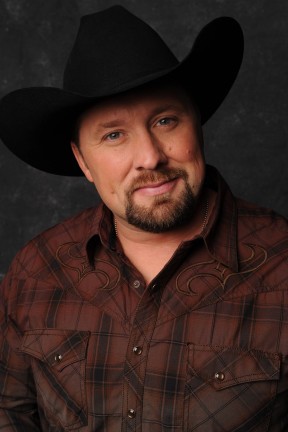 by Todd Betzold
All season long on The X Factor, it was a battle between Tate Stevens and Carly Rose Sonenclar for that top spot in the rankings. They went back and forth between the number one and number two spot. The only rankings that truly mattered what was America decided in the final vote. After performing on Wednesday night, America decided that Tate Stevens was the winner of the $5 million contract and I could not agree more. Today, he talked with RealityWanted and other reporters in a conference call about what's next, his album, working with L.A. Reid and so much more.
Q. Todd, RealityWanted: On your album, is there anyone you would like to collaborate with?
A. Tate: Maybe not on the first album. I want to show my stuff and then later on I'll start collaborating. There is a huge list of people I would love to collaborate.
Q. Todd, RealityWanted: You are older and been singing for a while, but was there anything during the season that you learned about yourself?
A. Tate: There is a bunch I learned about myself. From the beginning, I love performing. I didn't know how much I loved performing until I got on a show as big as this is. I realized that is what I want to do. I knew all along, but it really became clear during this competition. This is definitely what I need to be doing and who I am and what I want to do. There are a lot of other ways as well, like growing as a person as well.
Q. Since the show has a lot of younger fans and you went back and forth with Carly Rose in the rankings, did you feel you had a legitimate shot at winning?
A. Tate: A couple weeks ago, yeah. I was sitting at number one for a couple of weeks and then went to 2 and then from 2 to 1. When I went back to 1, that's really when I thought I have a shot at winning this. Up until then, it was anyone's game.
Q. When L.A. Reid said he didn't want the Over 25s, do you feel you were at a disadvantage from the start? How did you deal with that?
A. Tate: It was a little disheartening at first, but I think he realized he had a really talented group of the elders. I don't think I was at a disadvantage.
Q. For the duets during the final performances, were they picked for you or did you request them?
A. Tate: We had a bunch of artists and we chose Little Big Town. They just had a big fit with "Pontoon" and we just thought it was the right fit. Personally, I like the song and think it is a lot of fun, so that is how it happened.
Q. Do you think Carly Rose's duet with LeAnn Rimes hurt the outcome or do you think they still would have been what they are?
A. Tate: I've been asked that question a couple times and I have no idea what happened with the duet. I believe she has her fan base and I don't think it would have swayed. I don't think it would change from one performance or I sure hope not.
Q. When you were standing in line to audition did you think you would be here now?
A. Tate: No, not really. There are thousands of people and I'm like, I'm the only guy in a cowboy hat. This is not going to be good for me. I can't say anything other than I am blessed and I am honored that people liked it enough that I get to talk to you guys today.
Q. What advice would you have for anyone auditioning next season?
A. Tate: Be yourself. Go out and do what you do and be yourself. You can't do anything else. Don't try to be anything else because you can't do it well. Do what you do and be yourself.
Q. What's the first thing you are going to do, now that you are done with the show and all the stuff that comes with that?
A. Tate: I'm flying home today and I'm going to spend the holidays with my family. I'm going to lay in my bed, I haven't been in it in a couple months, with my wife and my kids and my dogs and we aren't going anywhere. We're just going to chill out with the holidays at home with each other and then I fly out to Nashville on January 2 and we start recording my album.
Q. What do you think it was that made you stand out from the other contestants? What gave you that X factor?
A. Tate: You know what; I am amazingly handsome (laughs). Just teasing. I don't know. I'm a real guy. I really believe the country music fans showed up in a big way and I believe they are the reason I get to talk to you guys today.
(Image courtesy of FOX)
Follow Todd on Twitter @TopicalTodd