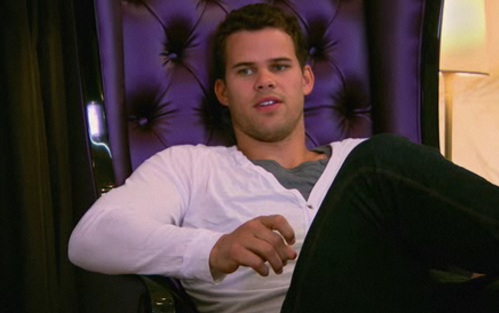 by Danae Young
This week on Kourtney and Kim Take New York, Kim goes to Dubai with her mom and Khloe comes to visit Kourtney in New York. 
Kourtney has been getting really annoyed living with Kris lately so her and Khloe wanted to come up with a prank to get him back. 
Kris Jenner and Kim went to the Dubai mall for the opening of Millions of Milkshakes.
For prank #1 Kourtney and Khloe put toilet paper all over Kris's room. That didn't really seem to faze him. 
Kim and her mom got to ride camels in Dubai. Of course they did it in style with 5-inch heels on. 
Since Kris didn't get upset over the T.P. job in his room, the girls bought a pet snake and put it on his bed. That prank definitely worked. He was so scared of that snake. Kourtney picked it up and he ran the other direction. 
Kris went to the zoo with Mason, Khloe and Kourtney, but he seemed miserable the entire time. 
Khloe keeps trying to get to know Kris better but she was concerned that he wasn't opening up enough. Khloe, darling, he is a guy! Of course he isn't opening up!
Back in Dubai Kim was starting to realize she is happier being away from her hubby. We all know where this one goes…
Watch all new episodes of Kourtney and Kim Take New York Sundays at 10/9c on E!
(Image courtesy of E!)
Follow Danae @danaeyoung