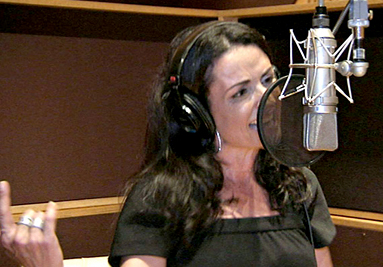 by Chandra Clewley
Flipping Out starts with Jeff and Jenni checking out their next project, in Venice.  Jenni raps for Lucy, and she hates it. 
Things are still going strong at Durand with Jeanne.  On their way back from lunch, Jeff drives them by Gramercy , the house he used to own five years ago that is now in foreclosure. Jeff knows that he needs to find a new place and get out of his rental at West Knoll.
Jeff thinks that he might want to buy it again, so Jeanne, who is awesome, hops the fence and they break in to look at it. Jeff sold the house in 06 for $2.8 million dollars but has always regretted selling the house.
He knows s that he needs to buy, but he is now looking for a place to start a family (Jeff with a messy, dirty active child that ruins everything and is INTO everything? I am not sure how I feel about this….not that anyone asked.) Jeff calls his realtor, Carrie, and puts an offer in on the house that he flipped so many years ago.
It has always been an issue that Jenni wants to pursue her acting and singing career and puts that above Jeff's business. Um, news flash Jenni, you are on television now, you made it! Anyway, Jeff is worried Jenni will be leaving so he starts, with Gage's prodding, interviewing replacements for her. Um, Zoila isn't the housecleaner, Gage is! He is packing them all up and shipping them out! 
Jeff decides to interview someone that was referred. He likes her, but wants to check with Jenni to see what she has to say about potentially being let go in order to make room for someone that is more focused on the business.
Jeff offered $1.625 million when the bank was asking $1.7 million and Jeff is waiting to hear back to see if the offer is accepted, and when Carrie calls, everyone is excited to find out that the bank accepted the offer. Jeff is super excited about the house, and all of the plans that he has for it. They already know where they are going to put the nursery and it looks like he is changing everything again because his life and his needs have changed so much. Gage is super excited too, and they seem to be planning right away.
Part of the planning is that hope that Jenni will stay with him, and takes her to Sushi Roku to thank her for stepping up and coming through when he had to let go of Sarah.  He mentions that he has been interviewing for Sarah's position and has met a woman that is a "little older than but not as old as Jenni" and that has no distractions (like a husband, a child or a pet….haha!) and would Jenni consider staying or does he need to hire this gal. Jenni seems unsure, she loves working with Jeff but she is torn on giving up the entertaining.
Jeff decides he can't let Lupe go, he wants to keep the fire under Zoila's ass and make her as nervous as possible when they move over to Gramercy, but really Jeff's long term plan for Zoila is to help with the children Jeff is planning on having. Ummm…
Finally, Jenni says she will consider the full time position IF he gives her health insurance, stops timing her when she goes to the bathroom, and gives her a little more respect. Jeff says that he can do the health insurance.  And to that…Jenni says yes.
And so ends this season of Flipping Out on Bravo!
(Image courtesy of Bravo)
Follow me at @ChandraClewley