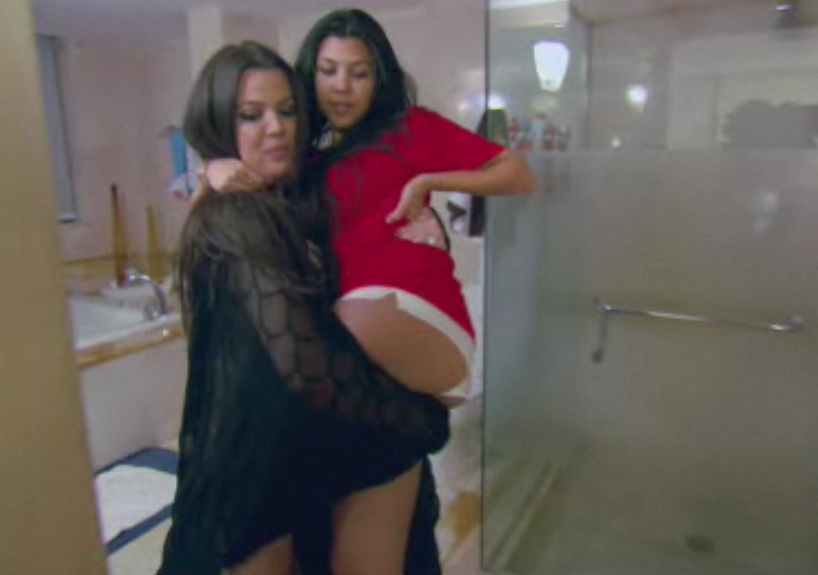 by Danae Young
This week on Kourtney and Khloe Take Miami, Kourtney has a bikini photo shoot coming up and she goes a little too far trying to lose the weight for it.
Khloe came back to Miami with a more positive attitude. She has started to realize her family doesn't appreciate her enough.
Kourtney went back to the gym twice a day while Khloe started working her butt off at Dash.
Scott was heading off to a work meeting when Kourtney was going to leave for the gym, which meant no one could watch Mason. Kourtney got mad at Scott for making work plans while she needed to be getting in shape for her shoot. Khloe overheard them arguing and offered to watch Mason while they were gone but Kourtney just snapped at her and told her to stay out of it. Ouch.
The paramedics called Khloe to tell her Kourtney passed out at the beach while going for a run.
Kourtney finally realized she was obsessing a little too much over the weight thing, which is good because she is tiny!
Khloe loves the Dash girls so she decided to take them out one night and got them a table and bottle service.
When Kourtney went back to Dash the next day she found out Khloe took the girls out and she was pissed because she has a very strict "don't mix business with pleasure" policy.
The two of them got into a huge fight and Khloe left and went back to Los Angeles.
Watch all new episodes of Kourtney and Khloe Take Miami Sunday nights at 10/9c on E!
 
(Image courtesy of E!)
 
Follow Danae at twitter.com/danaeyoung
 
For more Kourtney and Khloe Take Miami links, visit SirLinksALot.net